Some Go Hungry (Paperback)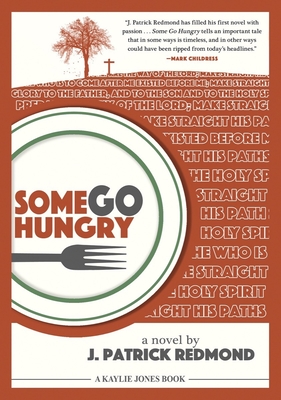 $17.95

Usually Ships in 1-5 Days
Description
---
Redmond...successfully captures the spirit and ethos of the place while telling an emotionally resonant, page-turning story.
--Booklist
This literary mystery follows Grey Daniels on a return trip to his hometown of Fort Sackville, Indiana where, decades earlier, one of his gay classmates was brutally murdered. While visiting, Grey must confront a painful past riddled in homophobia, secrets, religious hypocrisy and fear.
--Queerty
Anyone who has come out in small-town America will understand how difficult it is to be who you are when the majority of customers at your family restaurant are the same ones you just saw in church....Some Go Hungry is at its best when confronting religious prejudice, and is even pulse-quickening when the narrator sits through one of his friend's sermons aimed directly at him....Only someone who has grown up in rural America could write so convincingly of the pressures there. It's also refreshing to find a book that relates the experience of being gay somewhere other than in a large city.
--Gay & Lesbian Review
A gay murder mystery that takes readers from Miami Beach, Florida to Fort Sackville, Indiana, as Grey Daniels 'struggles to live his authentic, openly gay life' amidst the fundamentalist Christians in his hometown.
--Bay Area Reporter
Captivating debut... Protagonist] Grey's tale is a lesson for us all that only when we consider our own feelings first will we find happiness--and acceptance.
--Edge Media Network
Redmond's fiction isn't an attempt to recap historical events. The fictional news reports of character Robbie Palmer's alleged murder interspersed between chapters, and the 'homophobia' that engulfs the fictional town of Fort Sackville, is a platform from which the author can express his sincere concern regarding real-life situations that occur in our modern world.
--Boomer Magazine
I was totally engrossed in what I read...An important tale that in some ways is timeless...We read of bigotry, religion, murder, and personal redemption in small-town America as told by a new writer who is a master storyteller and whom I expect to be hearing about in the near future.
--Reviews by Amos Lassen
Patrick Redmond has filled his first novel with passion--the passion to tell a story that resonates far beyond the confines of the small Indiana town where it is set. Some Go Hungry tells an important tale that in some ways is timeless, and in other ways could have been ripped from today's headlines.
--Mark Childress, author of Crazy in Alabama
Part of Akashic's Kaylie Jones Books imprint.
Some Go Hungry is a fictional account drawn from the author's own experiences working in his family's provincial Indiana restaurant--and wrestling with his sexual orientation--in a town that was rocked by the scandalous murder of his gay high school classmate in the 1980s.
Now a young man who has embraced his sexuality, Grey Daniels returns from Miami Beach, Florida, to Fort Sackville, Indiana, to run Daniels' Family Buffet for his ailing father. Understanding that knowledge of his sexuality may reap disastrous results on his family's half-century-old restaurant legacy--a popular Sunday dinner spot for the after-church crowd--Grey struggles to live his authentic, openly gay life. He is put to the test when his former high school lover--and fellow classmate of the murdered student--returns to town as the youth pastor and choir director of the local fundamentalist Christian church.
Some Go Hungry is the story of a man forced to choose between the happiness of others and his own joy, all the while realizing that compromising oneself--sacrificing your soul for the sake of others--is not living, but death.

About the Author
---
J. Patrick Redmond was born and raised in southern Indiana and recently returned to his home state after sixteen years of living in South Florida and teaching for the Miami-Dade County Public School System. He holds a BA in English from Florida International University in Miami and an MFA in creative writing and literature from Stony Brook University in Southampton, New York. He is a contributing blogger for the Huffington Post, and his writing has appeared in the NOH8 Campaign blog, the Southampton Review, and in the Barnes & Noble Review's Grin & Tonic. He is also the 2012 recipient of the Deborah Hecht Memorial Prize in Fiction. Some Go Hungry is his first novel, and when asked about it, Patrick says, It's about God, guns, gays, and green beans. Additional information is available at jpatrickredmond.com. Kaylie Jones is the award-winning author of five novels and a memoir. She teaches writing at two MFA programs and lives in New York City.