Slaves Without Masters: The Free Negro in the Antebellum South (Paperback)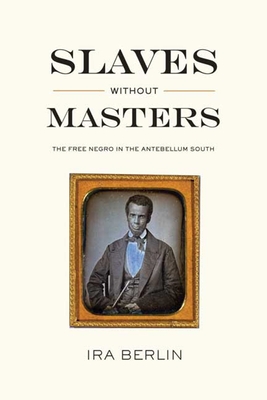 $21.99

Usually Ships in 1-5 Days
Description
---
Widely recognized as one of the nation's foremost scholars on the slave era (Boston Globe), Bancroft Prize-winning historian Ira Berlin has changed the way we think about African American life in slavery and freedom. These two classic volumes, now available in handsome new editions, are indispensable resources for educators and general readers alike.
First published to great acclaim in 1974, Slaves Without Masters established Berlin in his field and went on to win the National History Society's Best First Book Prize. It tells the moving story of the quarter of a million free black men and women who lived in the South before the Civil War, portraying with careful scholarship, acute analysis, and admirable historical imagination (The New Republic) their struggle for community, economic independence, and education within an oppressive society.
About the Author
---
Ira Berlin is a Distinguished University Professor at the University of Maryland in College Park, where he lives. He is the author of Many Thousands Gone, Generations of Captivity, and Slaves Without Masters (The New Press). He co-edited Remembering Slavery (with Marc Favreau and Steven F. Miller), Families and Freedom (with Leslie S. Rowland), and Slavery in New York (with Leslie M. Harris), all published by The New Press. His books have won the Frederick Douglass Prize, the Los Angeles Times Book Prize, and the Abraham Lincoln Prize, among many other awards.