Everything, Somewhere (Paperback)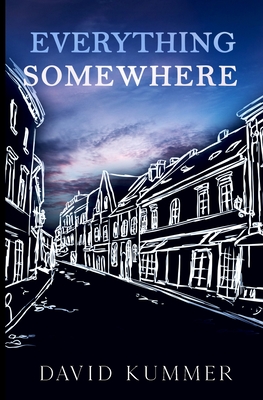 $15.39

Usually Ships in 1-5 Days
Description
---
The power of memories.
Bruce Michaels is a Hollywood actor of immense fame. Little Rush is a sleepy town on the Ohio River. The two paths should never cross, yet one summer everything changes. The actor, haunted by demons, running from his past. The town, unaware. Until the two collide.
Hudson, Willow, and Mason are high school seniors, on the verge of adulthood. As the sun sets on their final summer, questions assault them. To stay or to leave. To resist the pull of Little Rush or create a life here.
The struggle of mental illness.
As he drifts away from his friends and sinks deeper into depression, Hudson forms an unlikely friendship with the actor, Bruce Michaels. But the old man is a ticking time bomb, a crumbling foundation that Hudson builds on.
When dark secrets are revealed, Hudson must confront the truth about his idol and himself. Bruce Michaels isn't who he seems. Hudson is nearly gone. And in the end, they may be more similar than different.
The search for meaning.
Jed Cooper is the top of the Little Rush food chain. A successful businessman, wealthy entrepreneur. But his family grows distant with each passing day. The town around him swells and groans, a community blurred with memory and regret.
EVERYTHING, SOMEWHERE is an ambitious, sprawling look at the stories, people, and mistakes forming the nuanced landscape of rural Indiana. Different paths, converging in a web of alcohol, fighting, and romance. Worlds collide one summer in Anywhere, USA. The question is who will see the end.