The Misery House (Hardcover)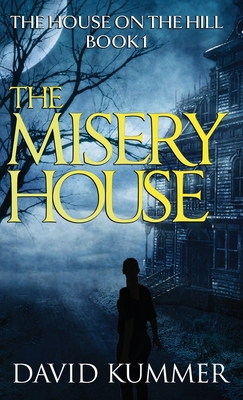 $24.99

Coming Soon - Available for Pre-Order Now
Description
---
A town haunted by its past, in the shadow of an abandoned house.
A close-knit family struggling to find answers and survive.
The beginning of a three-book series, psychological thrillers that keep you on the edge of your seat.
The rural farming community of New Haven has never seen a string of tragedies like this. A local store burns to the ground with two bodies inside. A newly-wed couple with their own set of secrets goes missing. As the summer continues, the townsfolk grow more and more worried. What evil force is assailing their quiet community? And what did they do to provoke it?
The Misery House is a chilling, suspenseful novel that will keep you guessing until the very end and set the stage for an epic three-book haunting. In the small town of New Haven, the story follows the Woods family and their unbreakable bond. When Kaia's best friend goes missing, the nightmare becomes personal, and together the family tries to unravel the secrets.
With its twists and turns, The Misery House is a page-turner that will keep you up late into the night. Will the Woods family hold together in the face of attacks from every side? Can they unravel the mystery behind the house on the hill, or is it too late to save their town?
The house was said to be abandoned, said to be haunted. And it was both of those things, but it was also much more.