One for the Money (Paperback)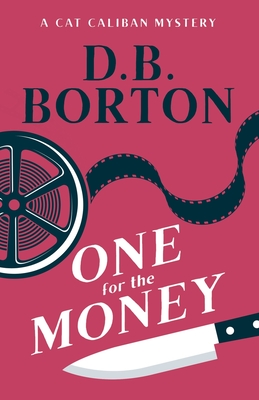 $12.99

Usually Ships in 1-5 Days
Description
---
"Suspicion is second nature to any woman who's raised three kids."
#1 Best Seller in the Kindle Store's list of Top 100 Free Books, January 2021.
Meet Cincinnati's newest, oldest, funniest detective-in-training. After decades of marriage, motherhood, and grandmotherhood, Cat Caliban is looking for a new career. Detective work seems a logical choice. So, she sells her suburban house, buys an apartment building in a "transitional" neighborhood, and begins her training, only to discover a dead body in an upstairs apartment.
What's the connection between a murdered homeless woman and the Golden Age of Hollywood silent movies? Cat must discover it before the killer can strike again.
In this first book of the popular Cat Caliban series, Cat assembles her colorful cast of helpers and neighborhood hangers-on. This senior sleuth, who challenges stereotypes of older women generally and older women detectives in particular, is a perfect match for fans of Miss Marple and Mrs. Pollifax, as well as the Thursday Murder Club books by Richard Osman.
THIS BOOK IS RATED PG-13 FOR LANGUAGE.