The Crimson Petal And The White (Paperback)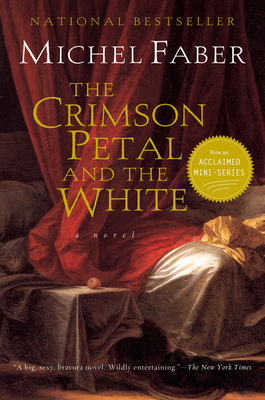 $18.99

Usually Ships in 1-5 Days
Description
---
A teenage prostitute ascends through the many layers of Victorian London society in this highly acclaimed "big, sexy, bravura novel" (New York Times).

London, 1870s. At the heart of this panoramic narrative is a young woman's struggle to lift her body and soul out of the gutter. Sugar, a nineteen-year-old whore in the brothel of the terrifying Mrs. Castaway, yearns for a better life. Her ascent through the strata of Victorian society begins with the egotistical perfume magnate William Rackham. Infatuated with Sugar, William's patronage brings her into the circles of his family and milieu: his wife who barely overcomes chronic hysteria to make her appearances during "the Season"; his mysteriously hidden-away daughter, left to the care of minions; his pious brother, foiled in his devotional calling by his lust for the Widow Fox; as well as preening socialites, drunken journalists, untrustworthy servants, vile guttersnipes, and whores of all stripes and persuasions.

Twenty years in its conception, research, and writing, The Crimson Petal and the White is teeming with life, rich in texture and incident, with breathtakingly real characters.

"Cocky and brilliant, amused and angry, [Faber] is rightfully earning comparisons to observer extraordinaire Charles Dickens. . . . It's hopeless to resist" (Entertainment Weekly).
About the Author
---
Michel Faber's work has been published in twenty countries and received several literary awards. He lives in Scotland.
Praise For…
---
PRAISE FOR UNDER THE SKIN

"Michel Faber is a strong, moral voice, and this first novel promises great things for the future."--The Wall Street Journal

"A fascinating book . . . The fantastic is so nicely played against the day-to-day that one feels the strangeness of both. . . . Remarkable."--The New York Times Book Review

"An extraordinary book that touches on the most profound issues of the human condition."--The Times (London)
—