Outer Banks (Paperback)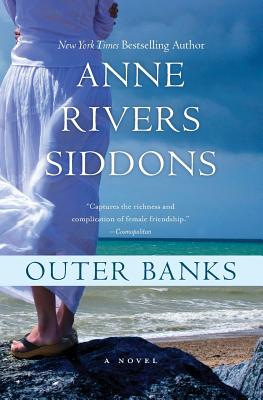 Description
---
"Captures the richness and complication of female friendships in a way few writers have done. . . incredibly rich characterizations and a profound sense of place."  — Cosmopolitan
In her magnificent classic Outer Banks, acclaimed New York Times bestselling author Anne Rivers Siddons brilliantly recalls a lost time of hope and dreams—of comradeship, love, secrets, and betrayal—and creates characters brimming with life who will live in the heart forever.
In the uncertain '60s, four young women came together as sorority sisters on a Southern campus: elegant Kate; sensitive, sensible Cecie; sexy, vibrant and richer-than-sin Ginger; and poor, hopeless, brilliant Fig. At Nag's Head, North Carolina, over the course of two idyllic spring breaks, their bonds of friendship were strengthened into something rare and powerfully binding. Now, thirty years later, they are returning to the isolated strip of barrier islands, hoping to recapture what has been lost—the love, the enthusiasm, the passion—and to finally understand what pulled them apart and cast them adrift.
About the Author
---
Anne Rivers Siddons is the New York Times bestselling author of 19 novels that include Nora, Nora, Sweetwater Creek, Islands, Peachtree Road, and Outer Banks. She is also the author of the nonfiction work John Chancellor Makes Me Cry.